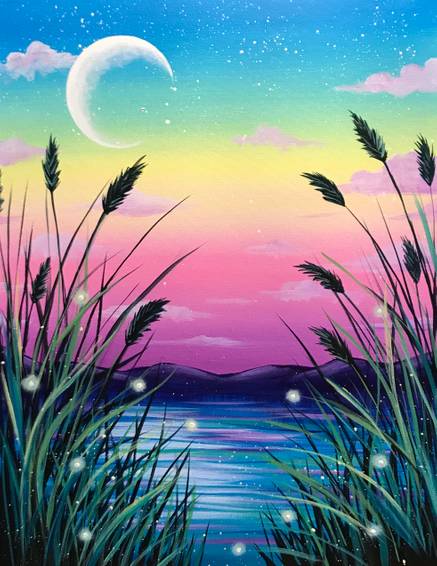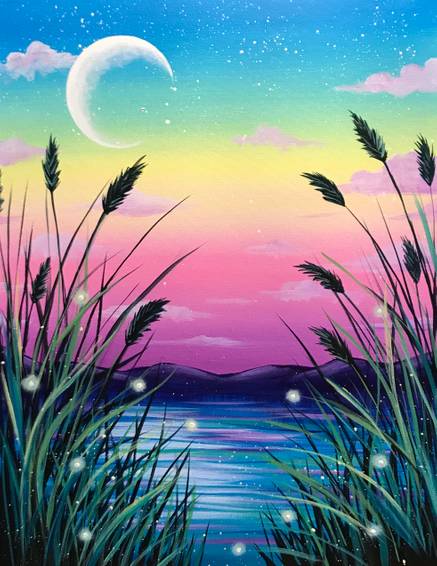 Paint Nite: Candy Skies and Fireflies
---
---
Must be of legal drinking age to attend
---
The Original Paint Nite: Unleash your inner artist
Use code SECRET10 to save $10 off your tickets!
Team Merlot is the classiest PaintNite team in town! Don't let that scare you...we enjoy party games, dirty jokes, a drink (or two), and fun with your brushes, but we also care about YOU having a great painting experience. If you want a FABULOUS girls' night, date night, team building activity, stag/ette party, fundraiser or corporate event, you want Team Merlot.
Our venues are known for their great atmosphere, service, and food. Sometimes, you may wonder if you've arrived at a little out-of-the-way basement pub where guys named Norm will be the next to join the party, but that's because neighbourhood pubs and lounges have a warm, welcoming vibe, and that's what you'll find with Team Merlot. Need a little extra help? A little extra time? A little encouragement? Well...you've found it! We're all about personality and passion for art, adventure and...a little sassy attitude.
So...raise your glass to a NEW kind of night out! Paint Nite® invites you to create art over cocktails at a local restaurant or bar, guided by a professional artist and party host. Grab your friends and spend two hours drinking, laughing, and flexing your creative muscles. There's no experience necessary and we'll provide all the supplies, so you don't have to worry about a thing (except having a great time!). Must be 18+. Food and drink may be purchased at the event.
The event begins promptly at the start time listed above. Please allow extra time to find parking and get settled. If you're coming with a group (yay, how fun!) make sure you arrive early to get seats together. If you're planning to eat dinner before the event, please inform the host/hostess that you're with Paint Nite® and check in with us to reserve your seats.
You can reschedule your ticket at: https://www.yaymaker.com/help/rescheduling-tool

Questions; E-mail customer service at hello@yaymaker.com

Looking to host private, corporate, fundraising events? Please visit :
Your location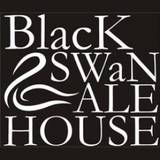 Black Swan Ale House
The Black Swan is one of south Calgary's original pubs. Scratch made soup of the day, world famous chicken wings, an extensive selection of brews poured up from refrigerated beer lines, a terrific old style pub atmosphere. The Swan is a true landmark watering hole and eatery that the locals of south Calgary have enjoyed since 1992. Being owner operated has enabled The Black Swan to maintain its cozy, comfortable, fun, one of a kind atmosphere. Some of its staff have worked here since the day The Black Swan opened for business, confirming and helping establish its terrific charm and family feel. We hope you take the time to stop in to enjoy some of what The Black Swan has to offer! Address: 10455 Southport Rd SW, Calgary AB, T2W 3N2 Phone #: +1 (403) 271-8776 Website: blackswanalehouse.com
Your host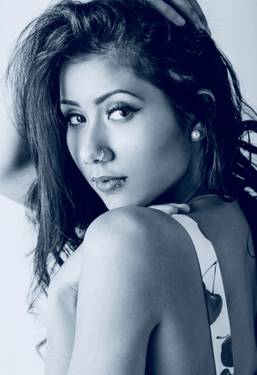 Vanessa was born in Calgary and raised in Chestermere that's not to far out from Calgary and has lived there all her life. She's a very bright member of society and loves to put herself out there through her loving and caring characteristics, as well as volunteering and helping those she can. As well as making her art a part of the community, Vanessa also models with Numa Models as she believe in all forms of art. She even practiced her own photography before she moved on to modelling. Vanessa has loved art since age 4, constantly copying her mother's drawings of little made up characters trying to perfect them, or copying pictures from movie cases trying to challenge her little characters. Soon she found herself drawing on napkins, scrap paper, table cloths at restaurants, and anything she could possibly create on. At age 7, she drew a self portrait and had it assessed at a college level at the Alberta collage of art and design. Vanessa from then realized her gift and put her self up to great tasks like designing school play sets, always having the highest art mark in school, helping and teaching others, as well as incorporating art into any school project she possibly could. Art was Vanessa's language. She excelled at every opportunity she had to present her art. She wanted everyone to see it, everyone to know who she was because of her art. It was her identity. She didn't want to be remembered as "Vanessa", she wanted to be remembered as "Vanessa the artist". And so she was. Every art teacher from her schools were mesmerized by her art and put her to great tasks that exceeded the curriculum. After she moved on to different schools, she was never forgotten. Her art was displayed in public libraries in the city, community clubs, and around the schools. Moving on into high school, she won many art competitions throughout the school board, she even took an advanced art class in high school. All of Vanessa's time was spent in the art room. Any class she had, she did her work in the art room as she made art a part of every subject. You would see Vanessa toting around the halls with her giant portfolio that was larger than her body, making her way through the school everyday. Wherever she went she had her art in hand. From staying after school, to taking her art home and making it part of her every waking day. She won many art awards in high school, medals, plaques, and even got art honours. She had the highest art 30 mark in the entire school for the entire school year at her last High school in her hometown Chestermere. Vanessa went on to study at Alberta collage of art and design and even received a scholarship. Vanessa has made it her priority to expand her art as much as she can by working with all mediums such as graphite, charcoal, pastels, inks, paper, markers, prisma pencil crayons, oil paint, acrylic paint, gesso, sculpting, pottery, dust, glass, and many more abstract materials. Vanessa's ongoing dream is to be know for her art and be remembered for the language she can speak. She wants to pass her gift on to others so everyone can understand her language. As Vanessa loves to say, "behind my painting, simply lays a blank canvas that is nothing without paint" so join her and brighten up your canvases❤ï¸Â
Host Reviews
4.25 out of 5 (3 reviews)
Verified Paint Nite Guest
So much energy!
Verified Paint Nite Guest
She was way too rushed and didn't explain her steps well
Verified Paint Nite Guest
Sweet and fun!
View Vanessa Wingrove #Team Merlot's Profile