---
---
2 hours 30 minutes long

Must be of legal drinking age to attend

Promo codes/Vouchers not accepted for this event
---
Paint Your Pet: Capture your beastie's best side
For this exclusive event you'll receive a canvas with your pet pre-sketched and ready to turn into a customized masterpiece! Leave the hard work to us and go home with a truly meaningful piece to hang proudly on your wall! You get to customize everything from your background to your baby and our Master Artist will be there to guide you along the entire time!!
Once you purchase your ticket, please be sure to upload the photo of your furry, feathery, scaly, or hairy friend pet, and then we'll transpose your pet's image from the photo to the canvas. The best paintings come from pictures of a single pet, head-on (or as head-on as you can get the little furball) without the entire body in the photo. Once you're at the event, your Host helps you create a one-of-kind art piece that pays tribute to your pet.If you have more than one pet feel free to bring a partner or save them for the next event, because there will be more!
Total Price of this experience includes an Experience Fee.
Please submit a clear, head-on photo of your adorable furry friend.
***Please note that we manually customize each canvas, so we are unable to offer refunds once your pet's photo has been submitted and sketched onto a canvas. While we love all furbabies, please leave your pets at home when you come to paint them with us*
You can reschedule your ticket at: https://www.yaymaker.com/help/rescheduling-tool

Questions; E-mail customer service at hello@yaymaker.com

Looking to host private, corporate, fundraising events? Please visit :
Your location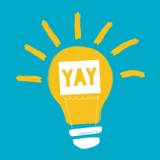 Kings Head Pub
Check out this amazing venue with great food and the friendliest of service. They have awesome weekly specials and lots of space. The perfect spot for your next paint party!
Your host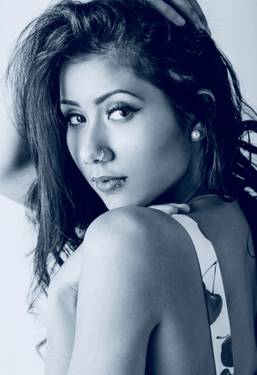 Vanessa was born in Calgary and raised in Chestermere that's not to far out from Calgary and has lived there all her life. She's a very bright member of society and loves to put herself out there through her loving and caring characteristics, as well as volunteering and helping those she can. As well as making her art a part of the community, Vanessa also models with Numa Models as she believe in all forms of art. She even practiced her own photography before she moved on to modelling. Vanessa has loved art since age 4, constantly copying her mother's drawings of little made up characters trying to perfect them, or copying pictures from movie cases trying to challenge her little characters. Soon she found herself drawing on napkins, scrap paper, table cloths at restaurants, and anything she could possibly create on. At age 7, she drew a self portrait and had it assessed at a college level at the Alberta collage of art and design. Vanessa from then realized her gift and put her self up to great tasks like designing school play sets, always having the highest art mark in school, helping and teaching others, as well as incorporating art into any school project she possibly could. Art was Vanessa's language. She excelled at every opportunity she had to present her art. She wanted everyone to see it, everyone to know who she was because of her art. It was her identity. She didn't want to be remembered as "Vanessa", she wanted to be remembered as "Vanessa the artist". And so she was. Every art teacher from her schools were mesmerized by her art and put her to great tasks that exceeded the curriculum. After she moved on to different schools, she was never forgotten. Her art was displayed in public libraries in the city, community clubs, and around the schools. Moving on into high school, she won many art competitions throughout the school board, she even took an advanced art class in high school. All of Vanessa's time was spent in the art room. Any class she had, she did her work in the art room as she made art a part of every subject. You would see Vanessa toting around the halls with her giant portfolio that was larger than her body, making her way through the school everyday. Wherever she went she had her art in hand. From staying after school, to taking her art home and making it part of her every waking day. She won many art awards in high school, medals, plaques, and even got art honours. She had the highest art 30 mark in the entire school for the entire school year at her last High school in her hometown Chestermere. Vanessa went on to study at Alberta collage of art and design and even received a scholarship. Vanessa has made it her priority to expand her art as much as she can by working with all mediums such as graphite, charcoal, pastels, inks, paper, markers, prisma pencil crayons, oil paint, acrylic paint, gesso, sculpting, pottery, dust, glass, and many more abstract materials. Vanessa's ongoing dream is to be know for her art and be remembered for the language she can speak. She wants to pass her gift on to others so everyone can understand her language. As Vanessa loves to say, "behind my painting, simply lays a blank canvas that is nothing without paint" so join her and brighten up your canvases❤ï¸Â