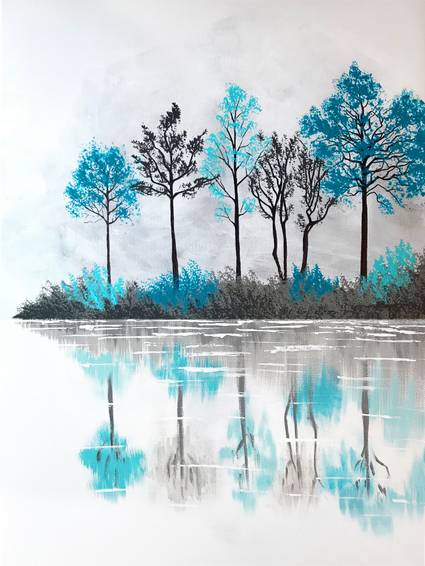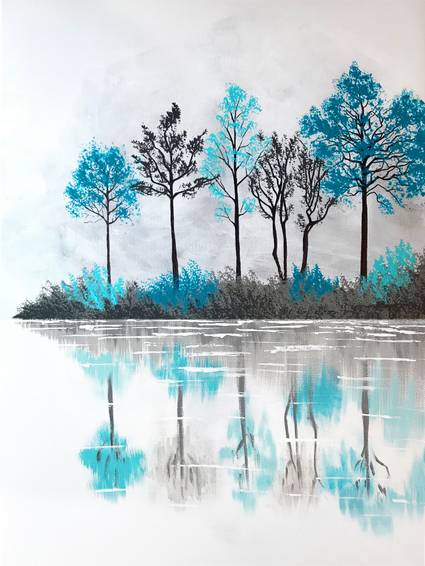 Paint Nite: Lake Of Reflection
---
---
---
The Original Paint Nite: Unleash your inner artist
Join us for the same Paint Nite experience you know and love but with a painting, venue, and event start time with your little ones in mind! This All Ages Event is open to guests aged 6+ and is an opportunity to share the Paint Nite experience together as a family.
- Each guest must purchase a ticket and all guests under 19 must be accompanied by a parent or guardian (one adult for every three underage guests, please).
- We use acrylic-based paint that usually comes out of clothing if you catch it while it's still wet. To lighten your laundry load, have kids wear play clothes to the event.
- The event will last for 1.5 hours rather than 2 to make sure the kids don't get too antsy.
- A host will be taking photos to share, but if you don't want your child's picture taken, feel free to ask the host to steer clear of your section.
If you're coming with a group, we recommend arriving at least half an hour early to reserve seats together. If you're planning to enjoy food or drink in the main dining area before the event, please inform the host/hostess that you're with Paint Nite and check in with your Paint Nite host to reserve your seats. Food and drink may be purchased at the event. For venue details including a venue description, contact information, and accessibility information, please visit the venue page by clicking on the venue name.
Questions about your ticket, event, or the venue? Please contact Yaymaker customer service at hello@yaymaker.com.
Your location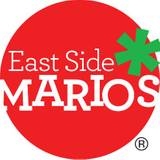 East Side Mario's (Bayfield)
Come empty, leave full! East Side Mario's is committed to creating dining experiences for their guests that capture the youthful and fun expression of today's Italian lifestyle. They are the Home of All You Can Eat, delivering great value to their guests with all you can eat pastas, soup or salad, and garlic homeloaf. And, they deliver amore in everything they do! Good times and great meals…that's East Side Mario's. We host in the far left area of the restaurant. Address 502 Bayfield Street Barrie, Ontario L4M 5A2 Phone 705-721-5722 Website http://www.eastsidemarios.com/ Accessibility This veune is fully accessible.
Your host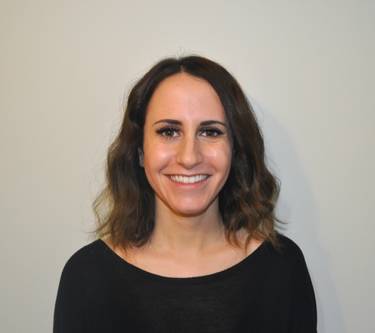 Art provides me with the avenue to express my visual interpretation as I see it. My passion for art includes painting, drawing and digital photography. These were all mediums that I explored during my Undergraduate Studies at Western University. I was able to apply my creative thinking and skills to large-scale projects in exhibitions in London, Ontario. I recently just completed a postgraduate certificate in Marketing Management from Humber College in Toronto. Now that I am moved back to my hometown of Barrie I am eager to share my enthusiasm and love for art with YOU at PaintNite.