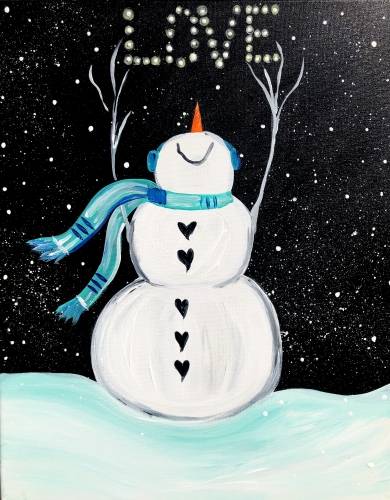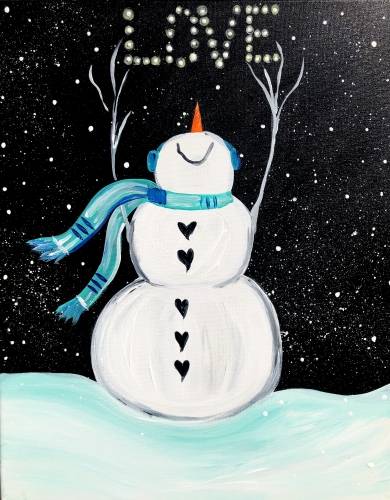 Paint Nite: Winter Snowman Love
---
---
---
The Original Paint Nite: Unleash your inner artist
Join us for the same Paint Nite experience you know and love but with a painting, venue, and event start time with your little ones in mind! This All Ages Event is open to guests aged 6+ and is an opportunity to share the Paint Nite experience together as a family.
- Each guest must purchase a ticket and all guests under 19 must be accompanied by a parent or guardian (one adult for every three underage guests, please).
- We use acrylic-based paint that usually comes out of clothing if you catch it while it's still wet. To lighten your laundry load, have kids wear play clothes to the event.
- The event will last for 1.5 hours rather than 2 to make sure the kids don't get too antsy.
- A host will be taking photos to share, but if you don't want your child's picture taken, feel free to ask the host to steer clear of your section.
If you're coming with a group, we recommend arriving at least half an hour early to reserve seats together. If you're planning to enjoy food or drink in the main dining area before the event, please inform the host/hostess that you're with Paint Nite and check in with your Paint Nite host to reserve your seats. Food and drink may be purchased at the event. For venue details including a venue description, contact information, and accessibility information, please visit the venue page by clicking on the venue name.
Questions about your ticket, event, or the venue? Please contact Yaymaker customer service at hello@yaymaker.com.
Your location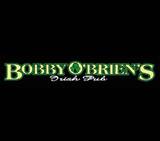 Bobby O'Briens
A restaurant and bar located in downtown Kitchener, Bobby O'Brien's offers a casual menu at reasonable prices. Opening its doors in 2002, the restaurant quickly became a landmark in the downtown area, featuring the largest patio in the tri-city area, outdoor beach volleyball court, daily food/drink specials, live music and weekly special events. Reviewers favour the chicken wings, fish and chips, and the relaxed atmosphere. Address 125 King St. West, Kitchener, Ontario, N2G 1A7 Phone (519) 743-5657 Website http://www.bobbyobriens.com/ Accessibility There is a small flight of stairs leading up to the restaurant. Parking There is free street parking available immediately outside of Bobby O'Brien's for a maximum of two hours at a time, and many pay parking lots within a very short walking distance. Please note that there are some weekends when King Street is closed off for festivals and special events, making parking a little more difficult to find. Be sure to check The City of Kitchener's website to see if your Paint Nite will fall on one of these weekends, resulting in a plan to arrive a little earlier than expected.
Your host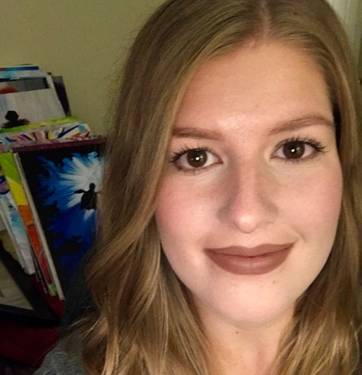 Originally from Barrie, I moved to Vancouver after graduating from the BBA program at Wilfrid Laurier University in order to snowboard and find a job.. but mostly snowboard. It was in Vancouver that I applied to be an artist with Paint Nite, and soon a part-time position became a full-time passion. So naturally, when I moved back to my University town of Kitchener-Waterloo, I decided to bring Paint Nite with me! I have since brought Paint Nite to surrounding areas such as Cambridge and Guelph, and most recently back to my home town of Barrie. I have an interest in anything creative and painting has always been a hobby of mine. I have experimented with water colours and oils, but painting with acrylics has always been my favourite. With years of experience, practice, and only a little fine arts education, I firmly believe (and am the prime example) that anyone can paint. So even if you've never picked up a paintbrush before, pick that up in one hand and a wine glass in the other - because drinking creatively with me is a great way to start painting!