---
Wed · Jun 24 11:00 pm Africa/Abidjan

VIRTUAL EVENT
Hosted from: Sault Ste Marie, ON
---
Must be of legal drinking age to attend

Promo codes/Vouchers not accepted for this event
---
General Other
Witchcraft for Beginners – Litha Celebration
Join us for an introduction into witchcraft, paganism and the earthly cycles of magic!
We're celebrating the longest day, Litha, the summer solstice, when the Sun is highest in the sky and begins its downward decent. Midsummer is a time of lush and fertile growth and expansion. It's a celebration of the bounty and beauty of the abundance we are gifted by Mother Earth.
During our time together we'll learn more about Litha and the mythology surrounding this sabbat. We will also perform a small ritual and end with a meditation.
For our Litha ritual, if you would like to join in, you will require a few tools and supplies.
You will need:
A yellow or brightly coloured cloth to symbolize the energy of the sun; this will be placed on the ground or a table to gather our other objects
Two candles, preferably red or yellow to symbolize the Sun God, and the other, green, to symbolize Mother Earth (and a lighter!)
A small bowl of purified water
A piece of paper and pen
Flowers, herbs or other treasures, such as acorns or feathers
Incense, if preferred
Your host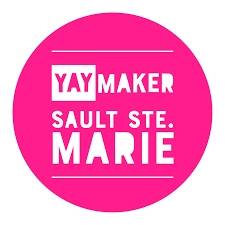 Emersyn is the local Yaymaker partner for Sault Ste. Marie. She's passionate about Paint Nite and loves to bring create experiences to her community. Emersyn is a certified tarot reader, an artist and a graduate student. She's also a proud mama to a sweet pupper and a pudgy kitty.
View Emersyn Nash's Profile