Paint Your Pet Special Event II
---
---
2 hours 30 minutes long

Must be of legal drinking age to attend

Promo codes/Vouchers not accepted for this event
---
Paint Your Pet: Capture your beastie's best side
SPECIAL EVENT!
Paint Nite loves pets, and we think they deserve their own portrait--painted by you!
We'll provide everything you need to make your own masterpiece. You only need to bring your creativity and a positive attitude! But there will be food, beer, wine, and cocktails available for sale--to provide some extra inspiration.
The ideal photo of your pet should be portrait style, from the chest up, with a clear view of your pet's entire face.
Due to the extra preparation time, no refunds will be given and no discount offers will apply to this event.
How is this event different from most Paint Nite events?
1. Each painting will be fully customized for each guest. We will spend time prior to the event pencil-sketching your pet on your canvas for you, to help you get the proportions of your pet just right.
2. The Artist to guest ratio will be much lower, to ensure you have optimal one-on-one time with your Artists.
3. We will supply a few extra pre-mixed colours on top of our typical primary selection, such as brown and grey.
4. We understand that you'll want to get your pet just right, so expect this event may take more time than usual. Typically we are done in 2 hours, but be prepared for this event to last anywhere from 2.5 to 3 hours.
---
ÉVÉNEMENT SPÉCIAL!
Paint Nite aime les animaux domestiques et nous pensons qu'ils méritent leur propre portrait - peint par vous!
Nous vous fournirons tout ce dont vous avez besoin pour créer votre propre chef-d'œuvre. Vous devez seulement apporter votre créativité et une attitude positive! Il y aura de la nourriture, de la bière, du vin et des cocktails disponibles à la vente pour fournir une inspiration supplémentaire.
La photo idéale de votre animal devrait être de style portrait, à partir de la poitrine, avec une vue claire de tout le visage de votre animal.
En raison du temps de préparation supplémentaire, aucun remboursement ne sera accordé et aucune offre de réduction ne s'appliquera à cet événement.
En quoi cet événement est-il différent de la plupart des événements Paint Nite?
1. Chaque peinture sera entièrement personnalisée pour chaque invité. Avant l'événement, nous passerons du temps à dessiner au crayon votre animal sur votre toile pour vous aider à obtenir les proportions de votre animal.
2. Le ratio artistes / invité sera beaucoup plus bas, afin de vous garantir une rencontre optimale avec vos artistes.
3. Nous ajouterons quelques couleurs pré-mélangées supplémentaires à notre sélection principale typique, comme le marron et le gris.
4. Nous comprenons que vous souhaitiez que votre animal de compagnie soit parfait, alors attendez-vous à ce que l'événement prenne plus de temps que d'habitude. En général, nous avons terminé en 2 heures, mais soyez prêts pour que cet événement dure entre 2,5 et 3 heures.
Your location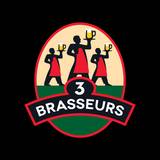 Les 3 Brasseurs Pointe-Claire
Where things are brewing. The 3 Brewers is a microbrewery-restaurant concept originating from generations of brewing tradition. Discover an authentic beer-tasting experience you won't find anywhere else: beer brewed right on site, right in front of you and in the purest of traditions. COME SHARE YOUR PASSION FOR BEER! You can visit their website at: www.les3brasseurs.ca Les 3 Brasseurs is located just off of Highway 40, near Sources Boulevard with a large parking lot with free parking. --- C'est ici que ça se brasse. À la fois microbrasserie et chaîne de restaurants internationale, Les 3 Brasseurs constitue un concept unique tiré de générations de tradition brassicole. Savourez le goût authentique de la bière, et une expérience sans égale : bière brassée sur le site, devant vos yeux, dans le respect de méthodes ancestrales. VENEZ PARTAGER VOTRE PASSION POUR LA BIÈRE! Vous pouvez visiter leur site Web à : www.les3brasseurs.ca Les 3 Brasseurs est situé tout près de l'autoroute 40 , près du boulevard des Sources avec un grand stationnement où vous pouvez stationner gratuitement.
Your host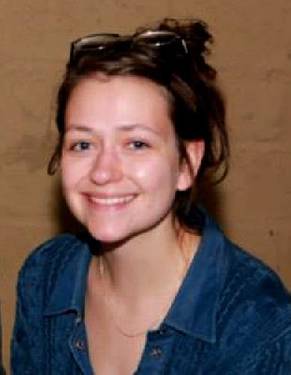 Holly is a painter born and raised in the Hudson/St-Lazare area. She attended John Abbott College in Fine Arts and went on to get her Bachelor of Fine Arts at the Nova Scotia College of Art & Design. After completing her last semester of university abroad in South Africa, she returned home to Quebec. Her artwork is mostly oil paintings that revolve around landscapes and figures.