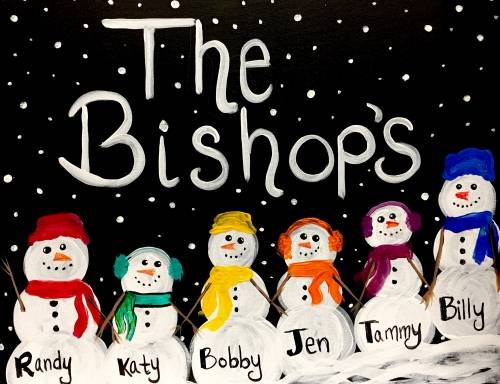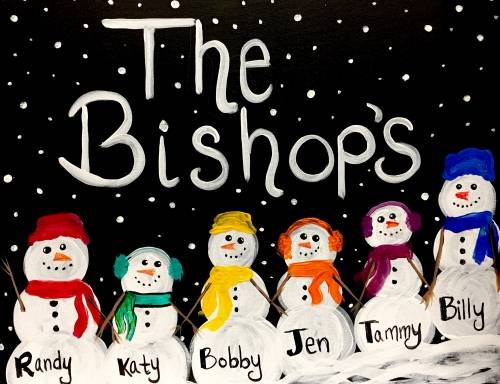 Paint Nite: Snow Family Personalized
---
---
---
The Original Paint Nite: Unleash your inner artist
Vous cherchez une activité d'intérieur dans laquelle toute la famille peut participer? Faites preuve de créativité avec vos enfants! Cette expérience est ouverte aux adultes et aux enfants de six ans et plus. L'activité est conseillée par une artiste alors chacun sera capable de créer son propre chef-d'oeuvre conçu pour tout âge. Tous les matériaux sont fournis, les boissons et la nourriture seront disponibles pour achat.
Bien à savoir:
Tout participant assistant à l'évènement doit acheter un billet et tous enfants de moins de 18 ans doivent être accompagnés d'un adulte (nous nécessitons la présence d'un adulte pour trois enfants, s'il vous plaît!).
Nous utilisons la peinture acrylique qui est en général facile de retirer des vêtements si nettoyée avant que la peinture sèche. Nous vous recommandons tout de même d'habiller vos enfants avec des vêtements de jeu pour modérer le risque et pour éviter beaucoup de lavage.
L'artiste prendra des photos tout au long de l'événement, si vous ne souhaitez pas que votre enfant soit pris en photo veillez simplement faire signe à l'artiste pour qu'il/elle évite votre section
---
Looking for an indoor activity everyone can enjoy? Get creative with your kids! This experience is open to grown-ups and kids 6+. Guided by a local artist, each person creates their own painting, made easy for all ages. All painting supplies are included, and food and drinks are available for purchase.
Need to know:
Each guest must purchase a ticket and all guests under 18 must be accompanied by a guardian (one adult for every three underage guests, please).
We use acrylic-based paint that usually comes out of clothing if you catch it while it's still wet. To lighten your laundry load, have kids wear play clothes to the event.
A host will be taking photos to share, but if you don't want your child's picture taken, feel free to ask the host to steer clear of your section.
Your location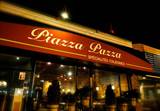 Piazza Pazza Champlain Mall
PIAZZA PAZZA CHAMPLAIN MALL Piazza Pazza will make you enjoy a delicious supper served for all tastes at reasonable prices. Seafood lovers will be delighted with the large choice of mussels on the menu (the house's specialty), just to name a few items. You should try their famous thin crust pizzas. They have a wide choice of sandwiches, garden salads and fresh pastas, always served on nice plates. At Piazza Pazza you will benefit from the warm and inviting atmosphere! Please come and enjoy!! Click here for their menu: http://piazzapazza.ca/menus
Your host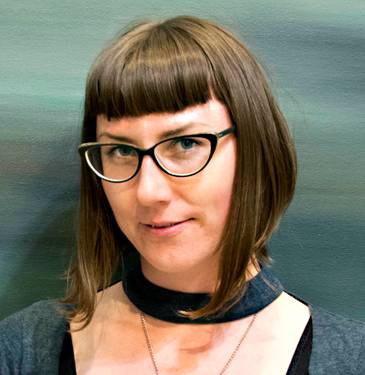 Christine White is a multi-disciplinary artist based in Montreal, originaly from the West Coast. She's been painting all of her life and is excited to share with you some tips and tricks. Explaining technique from how to hold your brush, pressure and paint consistency are key elements to this medium. All of this helps in facilitating an environment of experimentation and creativity. She encourages you to get playful with shapes and colours and to really make this painting your own! If you're interested in the other artistic things Christine is a part of, check out her site: www.christinewhite.ca