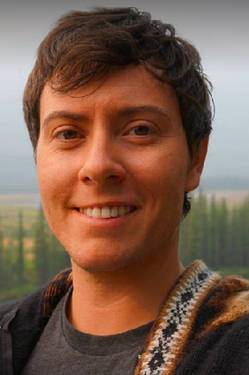 Alexander Campbell
---
Hosting since February 2019

114 events hosted
---
British Columbia is an untamed landscape of tall evergreen trees, crashing blue waves and shifting mists. A place filled with hidden gems and secret beauty. It is the passion of wildlife photographer, videographer and artist Alexander Campbell to capture these exceptional moments in his artwork. Alex's self-developed style combines impactful graphic design layouts and crisp line work with the flowing green forestscapes of Emily Carr's imagination. Tiny people and wild animals, hidden in the foliage, bring the paintings to life and often lead to greater conversations about our place in these landscapes and our role as environmental stewards.
Fun loving, outgoing and smiley, Alex is an experienced artist and tour guide who uses his relaxed nature and artful wordplay to lead guests though the creative process.
Join Alex at a local Paint Nite event and create a beautiful piece of artwork that is uniquely your own!