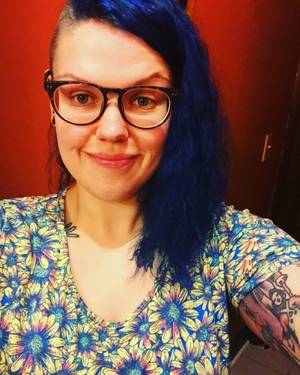 Alyssa Velk
---
---
It's your local Paint Nite lady, trying out something new, because why not?
Alyssa has a love and appreciation for nature. She's a cat mom and vegetarian, and she loves crafty, whimsical things. She loves to be creative and help spread that creativity to other people. The joy she gets to see in people's faces when they create something themselves, with a little guidance from her, is what makes this job fun for her.
Plant Nite is new for her, but she's still excited to learn and create with all of you! When she isn't getting tattooed, drinking coffee, or reading; she's hanging out teaching all of the lucky people at her Paint/Plant Nite events!