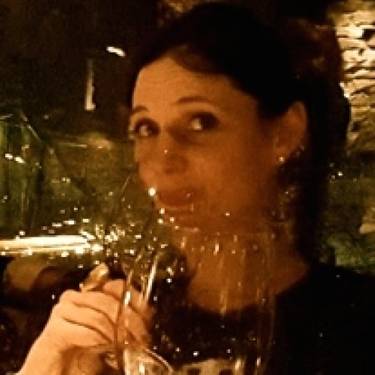 Amanda Smart
---
Hosting since September 2015

176 events hosted
---
Amanda is a Seattle native recently returned to her home city after nearly 15 years in New York City. She has been painting and drawing since she developed the fine motor skills to hold a crayon, covering everything from the walls of her childhood bedroom (sorry Mom!) to the margins of her schoolbooks in images. She holds a BA in American Studies from Barnard College and an MA in International Affairs from The New School, but--much to the chagrin of her professors--she never stopped drawing in class. Her Paint Nite paintings focus on the beauty of the world around us and explore feelings of coziness, warmth, peace, and adventure. She believes everyone can and should engage their creativity and can't wait to create with YOU!
When not painting with the Paint Nite community, Amanda can be found making jewelry, drawing and doodling, embroidering, riding her bicycle, cooking all sorts of food, eating everything in sight, doing yoga in her living room, hanging out with her tiny dog Max and her not-so-tiny husband Jamie, laughing, hiking in the Cascades with her brother Greg, painting her nails in crazy ways, and reading so, so many novels.
You can see some of her non-Paint-Nite work here.
You can also follow her on Instagram, where you will see projects in development, the Pacific Northwest in all its glory, pictures of her nails, her tiny dog, and other random bits. Follow @juicebox12