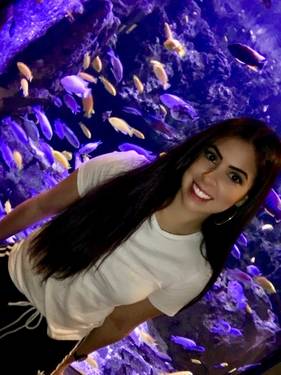 Ameena Kadri #TeamTamara
---
Hosting since February 2018

114 events hosted
---
Ameena is an artist in more than one way,
Painter by nite, mermaid by day.
She walks on land and swims with fins under the sea
Being a part of her world is better, everyone will agree!
Ameena spends her days indulging in art,
Which suits her well given she is a Disney princess at heart.
Leader, courageous and kind is she,
Singing, dancing and swimming through life with glee.
In Ameena's spare time she does not come up short,
Playing and coaching youth soccer is her choice of sport.
You'll always find her smiling from ear to ear,
Ameena's glow is radiant from some you'll hear.
With just one glance you'll know she's there,
Just look for the girl with the purple hair!