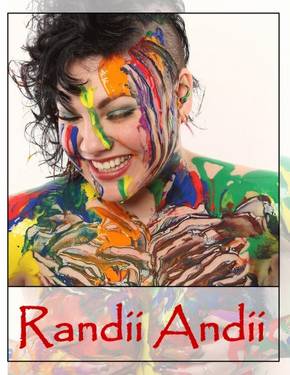 Andii #TeamGalina
---
Hosting since November 2019

4 events hosted
---
Randii Andii is energetic, witty and a ton of fun. She has a background in architecture and now works as a stand up comedian. She has traveled the globe after spending 3 years at sea.
Randii Andii is known for her elaborate and creative costumes that she makes herself, an entire dress made of CD's! yes please!
Randii Andii has been painting, drawing, sewing, and hot glueing for more than 14 years. She believes everyone has an inner artist waiting to break out, and sometimes all you need is a glass of wine to make it happen. Even if your pictures don't come out perfect, she will keep you entertained all class long!
Grab your brushes, friends and wine and get ready for a great time!