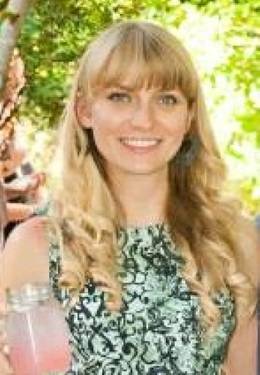 Ashley <3 Morton
---
Hosting since March 2014

136 events hosted
---
Ashley was the weird kid that liked to stay in and color while other kids played outside. She was praise for bettering her art skills by copying images out of National Geographic. Unfortunately, she had to learn the hard way that adults would not give the same praise for bettering her grades by copying other kids' homework.
Ashley's skills are a blend of being a self taught artist along with formal education in painting. Her childhood schools had a great art programs and she continued into college, taking advanced acrylic and oil painting classes. She studied art abroad in Florence, Italy and took classes at San Jose State University in Industrial Design. Ashley enjoyed her college studies but felt something was missing. In her college courses she did not like sneaking the alcohol much like as a kid she did not like having to hide her excellent homework copying skills.
She finally found her niche with Paint Nite where she gets to put her painting and copying skills to work, but above all she likes it because she can openly drink on the job. Ashley can not think of a more perfect career for her than painting, drinking and meeting new people.