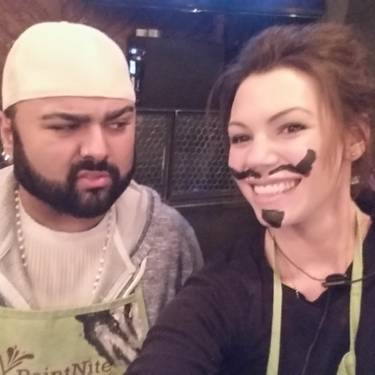 Ashley Laventure #TeamTamara
---
Hosting since March 2016

6 events hosted
---
Paint Nite Edmonton, Spruce Grove, Leduc, Beaumont, Sherwood Park
R rated artist warning. Potty mouth, sexual inuendos, pumpin' tunes and shenanigans.
Ash & her partner in crime, Raj.
Ashley is a graduate of Edmonton Digital Arts College, studying Photography, Graphic Design and Digital Media Production. When it comes to Ashley's art, she is a hands on mixed-media artist that loves to work with Epoxy Resin. The girl ain't scared to get dirty!
Be sure to use Ashley's coupon code ASHL30 when purchasing your tickets for 30% OFF the regular ticket price.