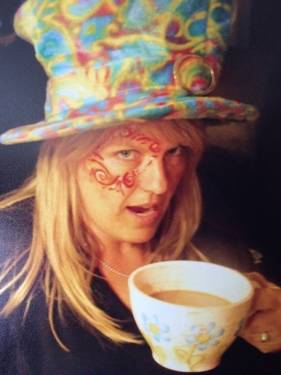 Blossom Murray
---
Hosting since March 2016

121 events hosted
---
I began my exploration of art with pottery and
quickly expanded in all directions. My journey
moved into the performing arts...fire dancing,
fire eating, and bellydance. I currently own and
direct a fire performance troupe as well as a
costume design company. I have worked in stone
sculpture, pastels and jewelry design.
I began painting 5 years ago and haven't put the
brush down since. I absolutely love acrylics!
They allow me to capture light and texture in my
paintings while drying quickly. I enjoy
finishing a project so I can move on to the next
creation. After having attended tons of
PaintNites it became clear to me I wanted to
share my love of art, social painting and
teaching with all of you!
I am here to encourage, support and have a drink
of cheer together while we enjoy a night of fun
art and good friends.
I believe art is in everyone!! Art can change
the world and each individual along the way. We
just have to be brave enough to
try. .. .PaintNite!