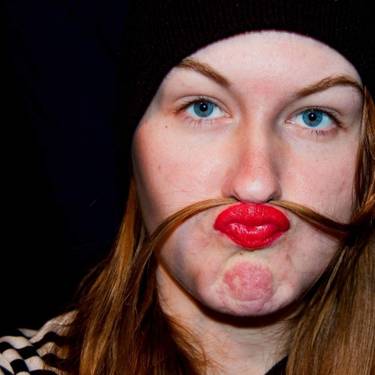 Danica Noort #TeamGalina
---
Hosting since August 2016

386 events hosted
---
Art for Danica started from a young age, and since then it's always been a very important aspect of her life. Born and raised in Vancouver, Danica is currently completing her fourth year of school at the University of the Fraser Valley, and is well on her way to completing a major in Visual Arts. Danica's primary medium she likes to work with is painting, but given the chance, she'll dabble with almost anything. Over the years she's worked with…..
Painting, drawing, collage work, pastels, chalk, silk screening, photography, graphic design, sculpture, welding, set painting, mural design, and theatre!
As a working artist, Danica has extensive experience working as an art instructor, and has worked previously at 4Cats Art Studio as well as Young Rembrandt's. Danica brings fun, humour and energy to her classes, but also combines it with tips and tricks that help un-ravel the mysteries and frustrations that sometimes come along with painting. In her mind anyone can be an artist!
Ask me for my promocode!