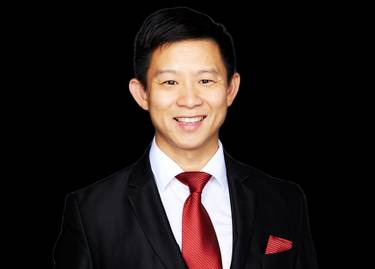 Daniel Chan
---
---
With Dan Chan's signature MED Talks, Dan has become a global thought leader and influencer. Med Talks is the intersection magic show, education, and deception - all elements that strike intrigue across a wide spectrum of audiences.
The Virtual Event Kick-Off Show:
Kick off your meeting with a 15-minute show featuring some of Dan's best effects! This high impact teaser show is perfect for starting your event on a high note and also works great as a quick "pick me up" break in between working sessions.

The Virtual Happy Hour Show:
The virtual happy hour is a 30-minute, highly interactive experience, with everything included in the Kick Off Show Package and more! This package includes Dan's signature prediction effect customized with your branding, logo, and messaging as well as an interactive segment where you and your team learn magic that they can perform immediately. One of the effects is a signature self-working miracle that Dan used throughout his corporate entertaining career - it's an effect that fools the most intelligent of audiences!

The Virtual Chan Family Show:
Are your employees Zoomed out? Your staff spends more time at work than they do with their family. Transform your company culture, and let your team learn more about each other on a personal level, spend quality time with their family, all while Dan introduces his family to yours! This one of a kind family show features Dan and his kids, James and Grace who along with Dan, will perform some of their signature effects including 3, 4, and 5 ball juggling and amazing math stunts! James and Grace Chan were also recently featured in a segment for Kids Say the Darndest Things on ABC.