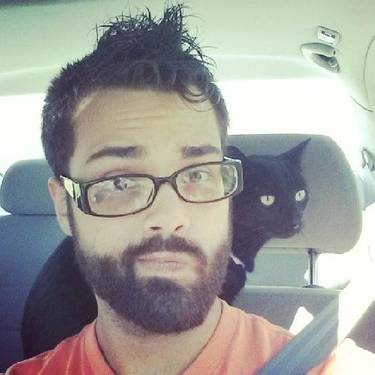 Devin "Nived" Mclaughlin
---
Hosting since July 2014
591 events hosted
---
WARNING: Events with Devin may contain the following: Laughing, Drinking, Fun, Adult Humor, Dancing, Games, Creativity, Selfies and Mohawks. Painters may expierience feelings of happieness, acomplishment, and an urge to dye their hair. Painting with Devin is highly addictive and habbit forming.
Devins events are always ridiculously fun and ALWAYS contain drinking games and adult humor. If you're looking for a quiet night out painting happy little trees, then you've come to the wrong place. BUT! If you're looking for an escape from the norm, with good music and an awesome painting instructor then look no further.
Dev will give you all the attention you deserve and he'll break down the painting for you making it easy and fun!

Devin studied art at Bristol Community College and has had his professional Art work up in over 30 galleries across New England.
He likes cooking, hiking and long walks on the beach...
His hair is never the same color twice, and he's rad.