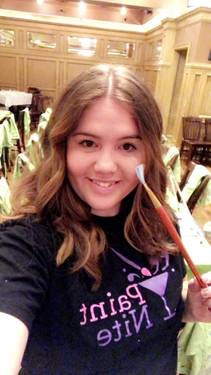 Dezi G #teamqueens
---
Hosting since August 2014

194 events hosted
---
Hello everyone! I am Dezi G and cover all the events for Queens, New York #teamqueens
I have been with the company now for 6 years and own my license now for 5 years.
My job is to help you discover your inner "Bob Ross", after a day of hustle and bustle come sit down relax have food and drinks and have the best time making memories with your friends!!
It doesn't just stop there we run, Kids/Glassware events as well as making your own scented candels.
Cant wait to see you again & again- Cheers