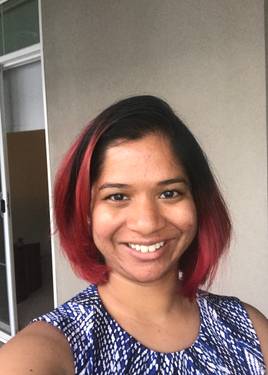 Diya D
---
Hosting since May 2020
1 events hosted
---
Hi there!
I'm a new instructor, who's always taught and mentored all my life whenever possible. Hoping to find a silver lining in this horrible pandemic by sharing my knowledge and experience with you. I want to apply my skills to help you reach your professional goals, whether you're an office manager, engineer, freelancer, or experienced professional transitioning careers.
About Me
I'm an engineer by profession, went to one of the best research universities in the country, and have worked in the high tech and medical device and diagnostics industry in various capacities for almost 4 years, not including internships. I have attended several professional development events over the years but the fundamentals rarely change. I am NOT a digital marketing expert by any means, but I have some experience using and observing others use LinkedIn. Hope my workshops will help you learn some new skills to excel in the job market at this difficult time.
I also have a passion for all dance forms and I'm a trained Bharatnatyam (Indian classical) dancer. If you think you have two left feet, you just haven't found the right dance instructor yet :)
Experiences I Host
Creating and Improving a LinkedIn Presence Workshop: 1 hour workshop
Resume Building and Mock Interview Workshop: 1.5 hours
Possibly Bharatnatyam workshops, depending on if I dare and if I hear enough interest from you!
My Style of Hosting is
Interactive!
Please come ready to participate with questions and an open mind
Real-time:
I provide personalized, constructive, positive feedback on a resume or profile during the webinar for brave volunteers. This way, everyone learns together! Virtual events are NOT recorded!
Creating a friendly, casual, no judgment zone
with fun teaching - I love providing lots of practical tips and tricks
Encouraging lots of questions
!
Valuing your privacy
: sharing your Video is preferred but NOT required. I highly value your privacy so please feel free to remove any identifying key information on material you share with the class
Cheers!
~ Diya