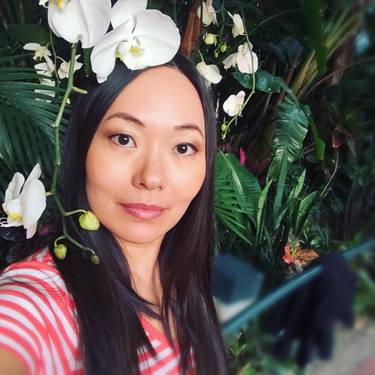 Francesca Castilho
---
Hosting since June 2020
15 events hosted
---
Hey! I absolutely love teaching art! I'm a New York born, artist and graphic designer, working out of my studio in beautiful Florida. I've been an artist for as long as I can remember. Winning my first art contest at 8 years old, for a dental awareness poster design at my elementary school! My winning poster was of a smiling pink horse, brushing his big white teeth!
In middle school, I won 1st place for the 8th grade science fair in zoology. Now, I was, and still am terrible at science, but what won me that blue ribbon was my cool hand drawn picture of how ants breath in oxygen and breath out carbon dioxide, creating air! See how art can make science look fun? In high school, I won 1st place for tessellation design at the 11th grade math fair, and I won best of show for the Arabian Nights equestrian art contest. In 12th grade, I was the winner of the high school flag design contest. And I was voted, "Most Artistic" of my senior class.
In college, I was one of the few students to be published in their yearly art magazine. I graduated with an A.S. Degree in Graphic Design with specialization in Fine Art. And worked many years for an advertising agency as a graphic designer. For over a decade, I've been a freelance artist and graphic designer, winning Florida's Ybor City, beer festival design contest. Later, I received honorable recognition for the 13 feet x 8 feet mural I painted for a community children's play production.
I believe what helped me to do well in those events, wasn't just because I was naturally artistic, but it was, 'how' I applied my creativity to the project at hand. After all, there will always be someone better at art than the next person. It's all about how to see the world around you, so that you can transfer what you see into a creative and unique piece of art! And that's what I love teaching students to do! It doesn't even matter if you can't draw a straight line, I believe EVERYONE can learn to be artistic and creative. And art makes every academic subject more fun!
I've been teaching private art lessons and classes throughout my creative career, helping students build confidence in their artistic skill and have fun while doing it. I'm so excited to be teaching on YayMaker! I look forward I to meeting you and and creating something fun together!
Email: artismybutter@gmail.com