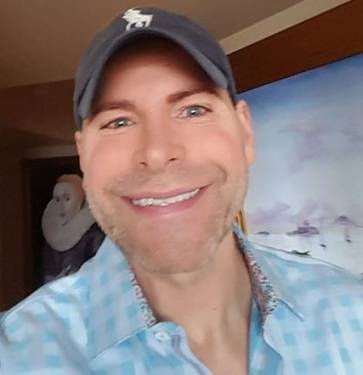 Gregory Copploe #TEAMCOPPLOE
---
Hosting since June 2013
304 events hosted
---
Gregory Copploe began his career in art graduating from UCLA with a BA in Theatre, and began painting in oil in 2001 after the passing of his father who also painted in this medium. As an homage to his father, he began his journey in oils experimenting with sky, water and the creation of faces in the clouds, creating relationships between the water, sky, and moon surrounding those faces. He had no idea that this homage to his father, would soon become a passion of his own, as he branched out into portraits, inspired by Sergei Smirnov and Modigliani.

Mr. Copploe is a gallery artist and a 4 time American Art Award Winner. He has been with Paint Nite since 2013, and launched the original Paint Nite in the Seattle area.
He is also a self help author of The Art of Being Whole which can be found in print and on Audible, and is an Antique Dealer at Pacific Gallery and Antiques in Sodo.