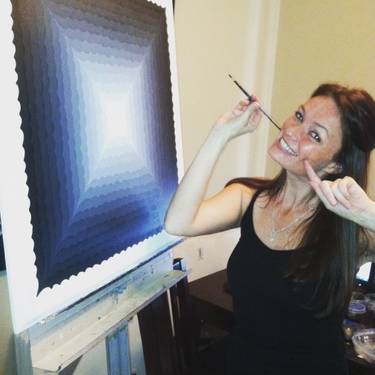 Jen Hingle
---
Hosting since July 2018

39 events hosted
---
Hi and Welcome! Art has always been a huge part of my life and painting is one of my passions. I believe we all have a creative mind and… EVEN IF you have never painted before, it exists somewhere within you once you add paint to a brush and begin coloring on canvas.
My background is vast and I am night and day to myself using both sides of my brain equally though somewhere in there, they often merge and blend. By day, I work in Risk Management as an internal auditor with my nose to a computer in the business world. Then by night and weekends, I am an artist exploring all the beauty in this world then exploding with creativity trying to capture that memory on canvas, photo, or any other way possible.
Being a Paint Nite Artist is a fun outlet to simply let go and create with you! I look forward to sharing this fun experience with you all... in a super fun atmosphere with drinks, friends, and music!
Can't wait to meet you! Cheers! – Jen