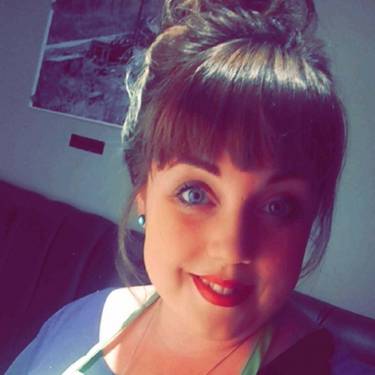 Jenna Huber
---
Hosting since October 2016

89 events hosted
---

J-E-N-N-A

Sweet, colorful, and a little jiggly (like your favorite gelatin based dessert), Jenna is the Chief Entertainment Officer (aka Licensee, aka boss babe) for the Fort McMurray area. With a sarcastic streak, a mind in the gutter, and a weakness for 90s tunes, she'll bring life to any party!
Jenna is a master wizard with acrylics, design, typography, and trees. She has a great eye for detail and sees outside of the box. Well, chalkboard actually. Jenna's passion for the arts can easily be seen in the custom chalkboards that she creates and designs from scratch. Sweet as pie and as quick as a whip, she'll have you painting trees like a wizard- she's a stickler on the details!
What's her event personality you ask? Think Bob Ross meets Bob Belcher plus Vodka.
Click here
to see Jenna's creations on her Facebook page, 'Blackboard Jungle'.