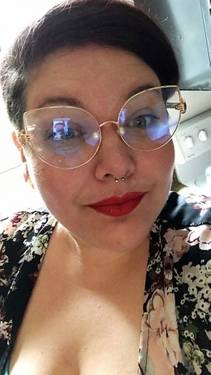 Jessica Lahm #TeamNiteLife
---
Hosting since July 2015
278 events hosted
---
Hey party people! I'm excited to drink creatively with you, have a few laughs, and help you discover your newest talent!! I've been painting in one form or another for over fifteen years from water colors, to acrylics, and even for theater sets. I can't wait to share what I know, turn up the music, maybe even boogie down with you a little! This is not my JOB, this is my JOY. Thanks from the bottom of my heart for being such a huge part of that. Cheers!
If we aren't local to each other, spend some time with me by requesting one of my paintings at a venue near you!
Stay connected with me on Instagram by the handle @paintnitelahm.
Fun fact about Jessica, she is a lefty! Left-handers are wired into the artistic half of the brain, which makes them imaginative, creative, surprising, ambiguous, exasperating, stubborn, emotional, witty, obsessive, infuriating, delightful, original, but never, never, dull - James T deKay