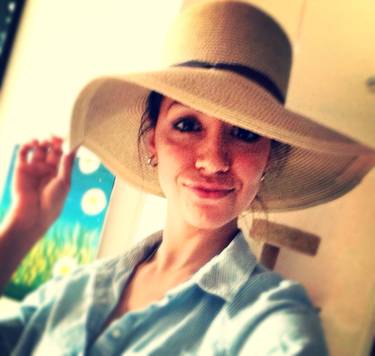 Jessica Pineda.
---
Hosting since April 2014
223 events hosted
---
Jessica has lived the arts close to her heart since childhood. While she enjoyed other art forms such as playing the piano or her skillful salsa steps, it was always painting that grounded her. Jessica has found solace from the day to day routine of life whenever she comes face to face with the endless possibilities afforded by a blank canvas. "Painting should be fun, relaxing and stress relieving" she'll tell you. It's that motto that has fueled her over the years, and it's the same motto that guides her today.

Inspired by the colourful paintings of Native Canadian artist Norval Morrisseau, Jessica loves to paint bright and colourful scenes that uplift the spirit and invigorate the mind. It's about harnessing that positive energy and having fun with it. Even in a couple of hours, it's amazing how you can shed the stresses of everyday life and embrace the same care-free idealism Jessica finds every time she puts brush to canvas.
Jessica is very excited to be part of the Paint Nite family helping spread the love and joy of painting throughout the region of Niagara!