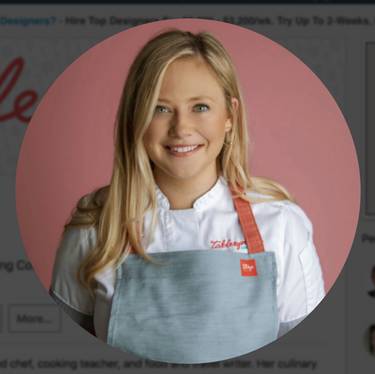 Jordan Hamons
---
Hosting since December 2018
1 events hosted
---
Jordan Hamons is a classically-trained chef, cooking teacher, and food and travel writer. Her culinary perspective is simple -- she likes food that tastes really good made using traditional recipes and great ingredients. Skilled in both the savory and pastry kitchens, Jordan loves food that is internationally influenced and reminds her of a special memory or place.

Jordan studied business at the University of Cincinnati, Soongsil University in Seoul, Korea, and Toulouse Business School in Toulouse, France. She completed her culinary training at The Midwest Culinary Institute. Jordan has worked as a corporate chef for a Fortune 500 company, as a restaurant consultant, and a food and beverage branding specialist working with brands such as the Cincinnati Bengals, Jim Beam, California Pizza Kitchen, and Kellogg's.

A seasoned traveler, Jordan has studied in Korea, China, and France and has traveled extensively throughout North American, Southeast Asia, and Europe.