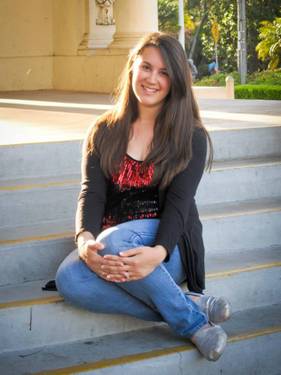 Katie Pierce
---
Hosting since February 2016

4 events hosted
---
"Art washes away from the soul the dust of everyday life."
When I pick up a brush, I am not expecting to create a masterpiece. Rightfully so, as most of the time, my personal paintings are given away as gifts or put away until I happen to notice them again. Instead, when I paint, I let myself relax into the colors and feel the canvas come to life as I direct the paint with my brush. Creating art is more of a stress-reliever for me than anything else, and doing it with friends or family and a drink by my side just makes the experience that much more enjoyable!
What I love about Paint Nite is that it creates that opportunity for a group of people to get together and enjoy each other's company while creating something. Notice the emphasis is on the first part - getting together and enjoying each other's company! It's much less about the product and much more about the process, as I feel much of life is! Come wash away the dust of everyday life with a fun and relaxing night with people you care about, and go home with a beautiful souvenir to remind you of your night out.
I look forward to drinking creatively with you soon!
~Katie Pierce