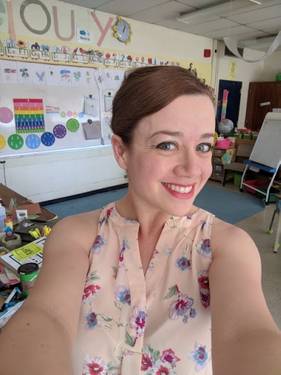 Kimberly Butler
---
Hosting since August 2018

35 events hosted
---
Kimberly has been expressing herself creatively through drawing and sewing since she was a little girl (although it does take her a VERY LONG time to finish a project!!!) and teaching for eight years-- the last six as an elementary French teacher where she has honed her creative skills in making up songs about all kinds of curriculum points and illustrating the life cycles of flowers and butterflies in dry-erase and chart-paper markers.
Actual student testimonials: "I like your snowman, Mme. Butler!" "You draw pretty flowers, Mme. Butler!"
Kimberly started with PaintNite as a very happy customer who loved seeing people with all kinds of experience (especially, ZERO experience!) produce a great painting. As a working mom, she knows how great it is to have a night out with friends or soon-to-be friends, doing something totally different from regular 24/7, or, painting with your kids when you don't have to do any of the prep work or clean up!