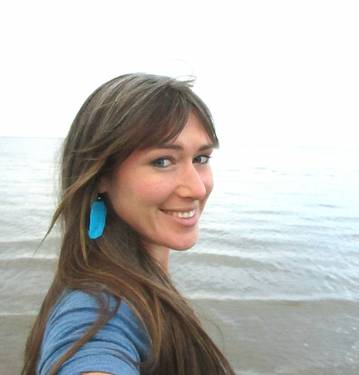 Kristianna May
---
Hosting since April 2019

17 events hosted
---
Meet Paint Nite's happiest hostess, come escape everyday life, relax your critical mind and let loose for a couple hours. Equipped, confident and radiating with energy, Kristianna will ease you into a creative flow with encouraging comradery in a judgement-free space, uplift you with her relentless enthusiasm and happy-go-lucky spirit, and leave you with a memory captured on canvas to covet or give away.

Kristianna is a 34 year old world traveler and self-taught artist from Toronto with a zest for life and passion to spare. As a freelance entrepreneur, Kristianna has been impacting lives and businesses in her own budding business KDKreative for which she's been commissioned for everything from wall murals to wine labels.

Kristianna thinks you could use some playful spontaneity in your planned lives and plans to bring fresh energy to this night out, (and, if you're lucky, a few surprises).

Surround yourself in busy brush strokes, lose yourself in the process of painting and create something from nothing. Give your inner critic the night off, join me and I will infuse your spirit with a little creative challenge and a lot of personal satisfaction! Then take home a good feeling, a unique memory and a personal masterpiece to commemorate the night.
Let's make some island art together. I'll see you there!

Joyfully, your Paint-Nite Host
Kristianna