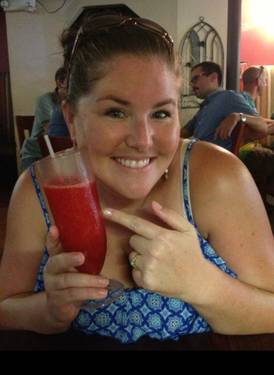 Kristin Saber #Team Chambers
---
Hosting since April 2016

18 events hosted
---
HI! My name is Kristin. And I am so excited to share my love of painting with you! No matter if you paint like a five year old or like Van Gogh; it's my goal to make you feel comfortable, laugh a lot and have a blast all while learning how to paint these beautiful paintings together.
I have three young kids and they keep me young. They give me inspiration everyday even if it's with crayons, glue sticks and glitter. Kids have a wonderful eye for beauty and just creating something for fun. As adults, so many of us have lost that passion of just being creative and having fun. I would love to be a part of bring that back.
I had a rough childhood and I learned how cathartic and peaceful painting can be. I remember at a young age learning how to paint from my grandpa. I have always loved his work and I hope that I make him proud. I have always loved anything artsy. Painting, drawing, music, writing, film…the works.
I graduated from UC Santa Barbra and loved every minute of my time there. I majored in Sociology with a minor in religious studies. I have a deep love for the ocean so waking up every day to the waves crashing was perfect for me. Also, all through college and long after I worked for Starbucks. Creating those complicated coffees was an art form in itself.I am also a world traveler. I have been all around the world but I lived in Romania for two plus years working with orphan kids. I have learned to be thankful for everything and to live this life to the fullest. This world has so much beauty. There is always something to be inspired by.
Overall, I am a fun loving people person. I love to laugh and make others laugh. It's my hope that when you come to my class you will forget the troubles of the world, have a great time and take home a beautiful painting to remember it by. I can't wait to see you soon!