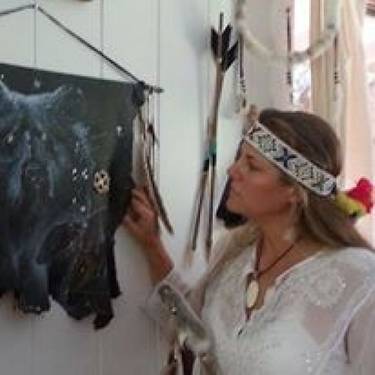 LaBryanna (Breezy) Abt
---
Hosting since May 2017

43 events hosted
---
I am originally from the rain-forests of Kahalu"u, Hawaii and relocated to the Smoky Mountains just a few years ago. My love of art and nature have always been a part of who I am . I have studied art for many years and for more than a decade I was a freelance artist and interior designer. I started teaching art 18 years ago. I have lent my talents to the Windward Youth Theater Group building and designing sets as well as painting all their scenery backdrops. I love nature and spend as much time as I can outdoors hiking, kayaking and just being a part of it.
Additionally, I am a small business owner and registered nurse. I love both of my jobs as they offer and opportunity to help people and make their days a little brighter and better.
I thoroughly enjoy working as a Licensee of PaintNite as it affords me the opportunity to assist people in tapping into their own creative side. I love watching people that have never held a brush light up when they create something beautiful. I feel privileged to be a part of their journey.
Whether you are an experienced artist or have not held a brush since childhood - Please come out and join the party that is PaintNite. I look forward to seeing you there!