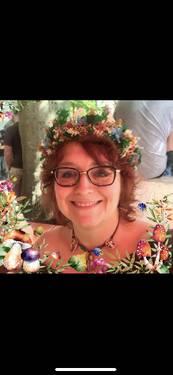 LadyT Teresa McCoy #TEAMSMALL
---
Hosting since February 2016
294 events hosted
---
Aka LadyT
"Creativity is allowing yourself to make mistakes. Art is knowing which ones to keep." Scott Adams
My mission is to empower others to liv a life filled with creativity and joy.
You will find me encouraging all ages to unleash their inner creativity via creative arts. Find your own style, experiment and have fun. I love when patrons "go rogue" and make the painting their own: from changing the colors, adding to the image, completely ignoring the sample and painting what is in your own head, or from a favorite picture. I enjoy seeing the end results.
I have even integrated art as a therapeutic tool for my business as a Provider of Therapeutic Lifestyle Solutions Happy Fit Life For Me. It is very rewarding when someone from an event event shares how relaxed they feel and how much fun they have discovering their creativity. I look forward to meeting you one day at an event.