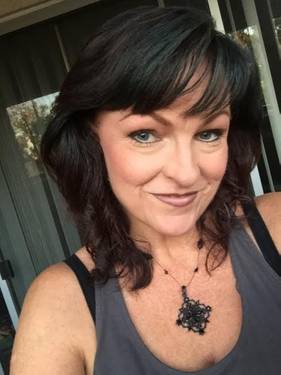 Lysa A
---
Hosting since February 2016

98 events hosted
---
Lysa Ashley is an artist, teacher, and streetpainter from Upland, California.
Lysa creates paintings in acrylic, oil, and pastel and really enjoys doing murals and portraits. Streetpainting has been an important part of her life for more than twenty years, and she regularly participates in festivals.
As a teacher she shares her love of the arts in workshops, after school programs, and with the children in her kindergarten class.
The striking contrast and bold colors of Lysa's work often earn her top prizes such as "Best of Show", "People's Choice", and "Artist's Choice", as well as interviews for television and newspapers. She has been a featured streetpainter numerous times, and has traveled around the country and abroad to participate in events. She is now thrilled to share her talents with you at your local Paint Nite event!