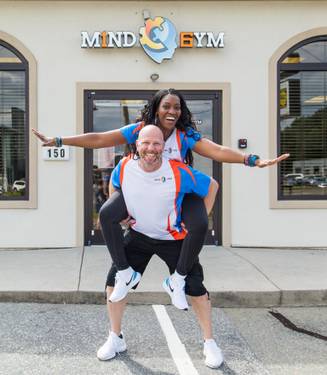 M1ND 6YM
---
---
We are Rahel and Mathew, owners of M1ND 6YM in Winston Salem NC. We opened our doors just 2 weeks before mandatory COVID-19 shut down. We are an engineer and a designer who are passionate about everything mind.
We exist to encourage people to be more mind conscious through Neurobics- a scientific principal for mental fitness. BUT, we want to do that while having fun! So we designed a space with mind challenges for all ages, where you will learn something new, collaborate with your friends or family, get challenged and stay engaged. Our virtual events are in parallel to our business model to engage people in a fun way or teach people something new.
SO if you like puzzles, riddles, rebuses, clues ..and anything that makes you think outside the box, as well as a love for learning, then you have found the right people to do it with!