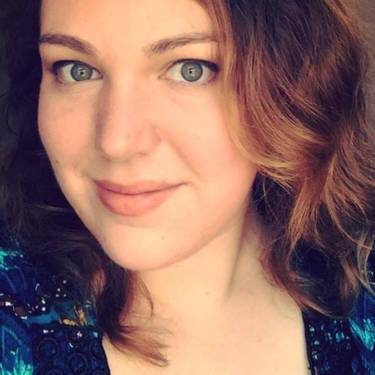 Maeve Camplisson
---
Hosting since February 2018

155 events hosted
---
Hello! My name is Maeve - and before you ask - Maeve rhymes with Dave. :-)
I have been drawing and painting for as long as I can remember, and my very first job was face-painting and drawing caricature cartoons at local theme parks. Since then I have worked in the fields of traditional art, digital art, graphic design, and a number of other creative pursuits such as filmmaking, writing, and multimedia marketing.
Hosting Paint Nite is AWESOME, because I love bringing art to fun, casual settings. Painting is some of the best stress relief therapy, especially in the approachable and non-judgmental setting of Paint Nite. In art, "there are no mistakes, only happy accidents," as my hero Bob Ross says.
Whether you are a beginner or a seasoned artist, or anywhere in between, I encourage you to come to one of my Paint Nite events. I just know you'll have a great time painting and drinking creatively with me.
-Maeve