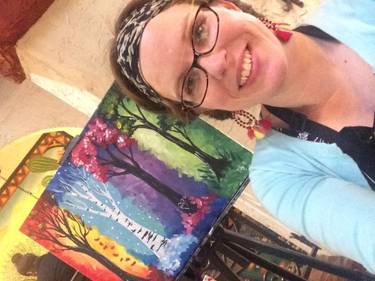 Marie Parker
---
Hosting since January 2017

432 events hosted
---
I love creativity of all kinds. I also love sharing creativity with people in a lot of different ways. I enjoy taking a little bit of one on one time here and there in an event and work with our guests.
Bright colors are wonderful! I respond to emotional expressive pieces.
I love people and enjoy being creative. This is a dream job for me!!!
P.S. My Grandmother was an artist also so paint is in my blood to to speak