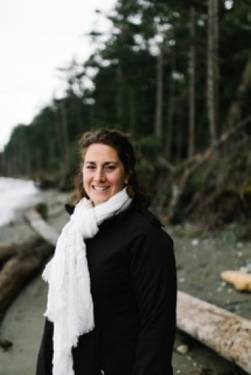 Megan Bernard
---
Hosting since April 2017
109 events hosted
---
My name is Megan Bernard, and I am a Kelowna based artist and art teacher. I graduated from UBCO with a BFA in painting in 2010, and also have a diploma from the Kootenay School of the Arts Cooperative in clay and design. I work in all kinds of mediums, but painting is one of my huge passions – from abstract to landscape and portraiture. And when I have a chance to dabble in clay, I happily get into it up to my elbows! I grew up in Nelson, BC, and landed in Kelowna about twelve years ago. Living in such beautifully inspiring places has undoubtedly influenced my work. I have a home studio in quiet, wooded corner of Kelowna where I find daily inspiration from the peaceful spaces in my garden and the woods around my studio, not to mention my two rambunctious little boys zipping around!
Teaching has always been something I greatly value and enjoy having the opportunity to do. I have been teaching for about ten years in various capacities, including having taught pottery classes, art classes at the Kelowna Art Gallery, and kids' classes out of my home studio. I love the social aspect of it, and watching a learning artist light up with excitement and amazement as their ideas come to life is a wonderful thing to be a part of. We are all creative in varying ways, and being involved in the creative process with others is a fabulous privilege that I deeply value.
My website is www.meganbernardart.com if you have a chance please check it out.