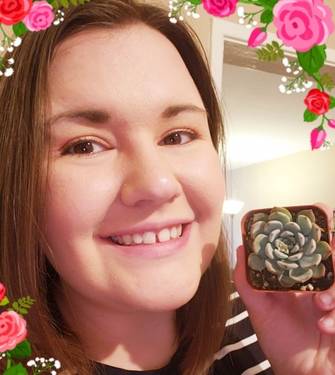 Megan Rhoden #Team So Cal
---
Hosting since October 2017

288 events hosted
---
My name is Megan Rhoden and I am a SUCCA for Succulents! If you come to one of my planting events expect to have a ton of fun, relax and learn about how to care for your plants properly so when you get home they will survive! You will be proud to display your new garden at home and I am there to help you make it perfect! Lots of fun, goodies and beautiful plants every time!
I am also very excited to help you all make beautiful candles! Come to one of my candle events sometime!!
I love getting to know my customers as well. I can talk forever!
While I am not planting with you guys I love to work on my art! I have a degree in Computer Animation and my dream is to one day work for Disney, Nickelodeon, or Cartoon Network. I have two beautiful cats and an awesome husband. We are avid board gamers and enjoy socializing with friends and meeting new people. I look forward to meeting you at one of my events!