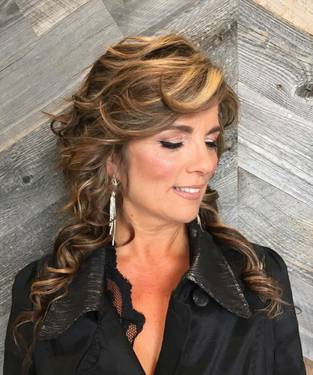 Melissa La Vallette
---
Hosting since June 2017

12 events hosted
---
The last several years I've been a paintnite junkie lol!... resurrecting and honing my painting skills until an artist instructer said I should be teaching paintnite! My heart leapt with excitement and I accepted. I have had a blast with family and friends enjoying this creative activity that has unlocked my childhood talents and desires in an adult forum.
I have always enjoyed the arts and won contests through out my school years. And in the last decade I have used my creative skills as a Real Estate Professional purchasing delapidadted homes, designing, renovating and staging to flip or rent.
Some of my other creative outlets are quilting as art, photography, scrapbooking and ceramics.
I am thrilled to begin using the medium of paint on canvas as a way of releasing every participant's inner child artist to come out and play and have fun!! I love using alittle finger painting here and there to get a certain effect.
See you soon!