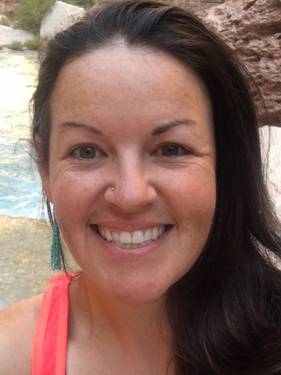 Nicole Haskey
---
Hosting since May 2020
16 events hosted
---
Nicole is a Recreation Therapist, Teaching Artist, River Guide, and lifelong resident of the Pacific
Northwest. In 2014, she moved from Seattle to Leavenworth with the aim of making a big life
change - to escape fast paced, over-worked city life and live more slowly and intentionally.
Since then, her goal has been to focus her time and energy on her biggest passions - the arts,
river running, building community, and exploring the natural world. As a self-taught abstract
expressionist painter and fiber artist, Nicole can often be found coloring outside the lines and
dabbling outside her main mediums. She sees art, as most things, as a life-long education and
exploration, and especially enjoys sharing her passion through teaching and collaborating with
others. Nicole loves a good challenge and sees infinite possibility in everything and everyone
around her, often finding great joy in bringing new life to materials that would otherwise be
thrown out, bringing mediums together in new and unexpected ways, and bringing equity and
inclusion to the arts through teaching underserved populations. When she's not teaching, she
can be found on the river, in the creative flow by the stone fireplace in her one room cabin,
harvesting fruit in her orchard, or exploring nearby trails with her favorite hiking buddies - her
Husky mix, Brody, and her gray tabby cat, Mr. Mouser.