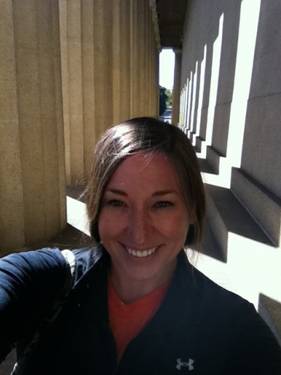 Olivia Glascock
---
Hosting since March 2016
729 events hosted
---
I was born into an artistic family in Salt Lake City, Utah, and have been drawing from the moment I
could pick up a crayon. I have an adventurous spirit, always ready to see and learn something new,
and as such I have moved all around the country. After high school, I attended the University of Puget
Sound in Tacoma, Washington where I was awarded the Trustee's and an Art Departmental
Scholarship. I transferred to the University of Utah where I received my BFA in Painting and Drawing
in 2002. After graduation, I worked locally in floral design and architectural drafting while spending my
free time creating narrative figurative paintings in oil. Never knowing when a fleeting thought or
inspiration will strike, I always carry a sketchbook to jot down notes, ideas and sketches. The smallest
details often are the seeds of inspiration for my figurative oil paintings, full of symbolism, which are
meant to tell a story. My work has been featured in the Salt Lake City Weekly and in the Salt Lake
Tribune. In 2008, I moved to Boston to attend the Massachusetts College of Art and Design, and in
2010 received a MFA with an emphasis in 2-Dimensional Art. Also in 2010 while at MassArt, I won
the George Nick Prize for my Thesis Exhibition work. I have exhibited my paintings in galleries in
Tacoma, Salt Lake City, and Boston.
Besides teaching for Paint Nite, I am also an adjunct instructor at a local college where I teach
drawing and sculpture courses. I love to teach, and it comes maybe only second to my love for
painting. The most rewarding and inspiring part of teaching is when one of my students makes a
breakthrough artistically. I am absolutely thrilled to be with Paint Nite, and enthusiastic about teaching
people eager to paint and expand their artistic skill and creativity. Don't forget that everyone has to
start somewhere and there is an artist in all of us that just needs to be harnessed! I'm outgoing and
super excited! This zest for art has a tendency to be contagious! So, pick up your drink, get your
creative juices flowing and let's get ready to have some fun!