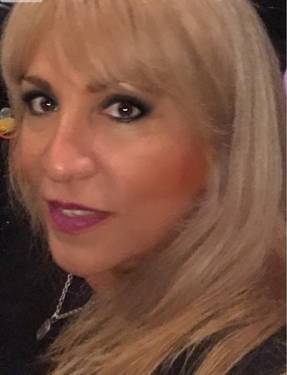 Omaira O.
---
Hosting since April 2016
268 events hosted
---
Omaira was born in Venezuela. As a girl, her passion for art was evident and she began her career at an early age, painting caricatures and cartoons. She received her artistic training at the Escuela of Artes Plasticas in Caracas, Venezuela and she continued her studies at St. Petersburg College and the Art Institute in Miami.
Omaira's career flourished in Miami where she created scenery and background art for local schools and she would sell her creations in art shows and local shops. Her family brought her to Orlando where she continued selling her creations and also worked at KidzArt teaching kids the art of painting and drawing. Keller Williams Classic Realty also commissioned her to create several paintings that are currently being exhibited in their offices. Omaira has dedicated her life to creating and embellishing the world around her through her art work by bringing happiness and creativity to those who share her passion.