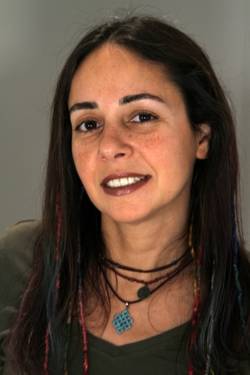 Parastoo Mahmoudi
---
---
Parastoo is an international painter artist based in Toronto.
She started studying primary drawing and painting skills at 1996 in private atelier. Her main focus in drawing and painting is portrait and figure. She loves to create imaginary face expressions with her own expressive style. You can find her paintings in her website http://www.parastooart.com.
She spends her extra time to create her unique handmade jewelries, her little clay sculptures and mosaic works. She believes that every human has a unique creative soul and she loves to see that in your face expressions when you paint with her. She loves fun, party, dance and laugh and she is a huge fan of your smile.