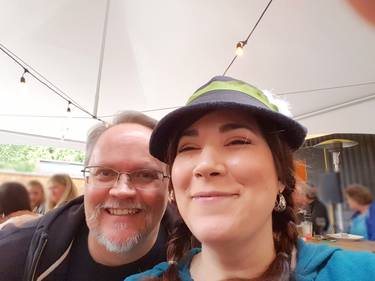 Peter Michajluk (Fraser Valley)
---
---
Peter is a lead artist for Paint Nite Fraser Valley.
Peter is a very accomplished carpenter and a very creative person. He is incredibly musical, and can play nearly every instrument - he has also completed an education in architecture.
While he is fairly new to painting - only starting in the last 3 years - he has always been artistic, and has learned a lot about painting while being an assistant to his wife Serena - together they have hosted over 250 events so far!