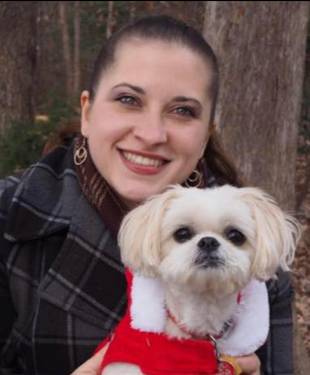 Rae - Ann Daughtry
---
Hosting since April 2016

161 events hosted
---
Direct from the state of Pennsylvania, Rae-Ann focuses on making art fun by introducing simple steps to create an exciting masterpiece! In 2011, she earned a BFA from Tyler School of Art/Temple University with a Major in Painting/Drawing, a Minor in Art History, and a Teaching Certification. During her last summer at the University, she studied in Rome for 6 weeks, often venturing out to Pompeii, Venice, Florence, and Paris! Upon her return to the US, she was enamored with the beautiful state of North Carolina and decided to move! "Once I came here, I loved it so much, I decided to stay!"
Now, Rae-Ann keeps herself busy by teaching art to High School students and attending art, food, and music festivals during the summer time. She is often inspired by the North Carolina coastline, majestic mountains, and exciting Triangle area. "It is important to be inspired by what is around you - the people, the landscape, the experience...that's what it's all about."
Rae-Ann promises a beautiful individualized painting, a relaxing atmosphere, and most of all - a great paint nite experience. Rae-Ann is here to cheer you on.
Come join us and have some fun!