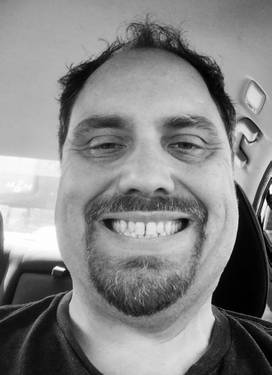 SAM GILLIS
---
---
Sam Gillis, Chicago native and world traveler is a firm believer that art is for everyone! He is passionate about mentoring anyone who wants to do art or collect it. Sam has been fortunate to study in some of the finest art programs in the country including Columbia College Chicago, The Atelier Alternative and world-renowned School of the Art Institute Chicago.
Sam is a prolific artist who's been featured in museums and exhibitions including the National Museum of Mexican Art and John G. Shedd Aquarium. As well, his works are part of international collections in Spain, Italy, New York, Guatemala, Russia and San Francisco. He's been featured in television, movies and publications nationwide.
Sam is eagerly engaged with both his local and global community and as such, is a frequent donor to organizations including the YMCA, Habitat for Humanity, Y-Me Breast Cancer Awareness, Chicago Food Pantry, Children's Memorial Hospital and the Make A Wish Foundation. Gillis founded Gallery Swarm in Chicago, Illinois and has since expanded it into a global online community serving artists of every kind and geographical location. Sam currently lives and paints in South Bend, Indiana with his writer wife, three dogs and a bird.