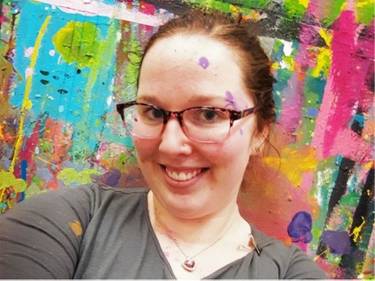 Sarah Dall'Orso
---
Hosting since February 2020

17 events hosted
---
Sarah is an experienced artist starting nationwide competitions at a young age, she has received many awards including a scholarship to the well known Sheridan College. After spending years studying as many mediums in art as she could she now enjoys her time teaching others the joy of art. Sarah believes "art is for everyone, you just need to be brave enough to try". Her encouraging and funny attitude will keep you entertained and proud of your creations.
Inspiration began as a child watching reruns of Bob Ross on television creating the most beautiful landscapes of places you believe could only exist in a dream. With the flow of a paint brush and a palette of colours the possibilities are endless. All you have to do is relax, have fun and enjoy your inner artist.
It has been Sarah's dream to teach the Niagara Region to love and enjoy the simplicity of adding paint to a canvas and unplugging from our everyday lives. She looks forward to working with Yay Maker and seeing all the beautiful creations yet to be made!