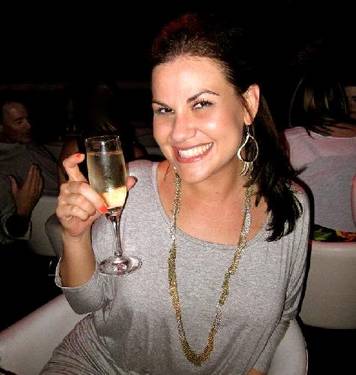 Stephanie Chambers
---
Hosting since February 2015

5 events hosted
---

STEPHANIE CHAMBERS

281 Events Held in San Diego & Coachella Valley
*** 4.721521 votes
Hi, I'm Stephanie. I am an interior designer and mural artist who loves all things creative! Art, music, dancing, cooking...you name it! I'm always smiling, laughing and excited to meet anyone who has the desire to learn and grow.

I've been working in the design field for over twelve years and have been drawing and painting for as long as I can remember. Painting has always been a passion of mine and now, I am thrilled to share it with you!

I am a graduate of The Fashion Institute of Design and Merchandising in Los Angeles, CA & started my own interior design & mural painting business in 2006 in Palm Springs, CA. In 2010, I was lucky enough to be chosen & featured in Palm Springs Life Magazine's "40 Under 40" for "Up & Coming" designer/artist.

I have just recently relocated to San Diego and I can't wait to experience all that this wonderful city has to offer! Overall, I am a creative & friendly soul who finds herself most happy when painting and socializing. Give someone good company, some wine/beer, delicious food & art in a fun atmosphere…and who wouldn't be happy!? : ) I feel an immense responsibility to each of you, to give you a great time and to make sure that you enjoy and have fun with the Paint Nite process of creating your very own masterpiece! Let's get creative!