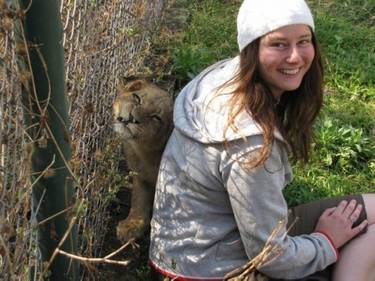 Teegan Arthur
---
Hosting since July 2018

18 events hosted
---
Teegan has always had a love of nature and art. When she was young she loved getting dirty helping her mom pull weeds and collecting all the worms to be her "pets". She also enjoyed any form of art, painting, crafting, dance, and music. She believes art is all around us and anyone can create a work of beauty. She loves watching the magic happen when people come together to create their own unique designs.
As a mother of two and entrepreneur, she knows the true benefit of stepping away from the daily rush and letting go for a few hours. Art of any form allows for a release and is good for the soul. It also allows us to learn new things about ourselves and maybe even find new passions.
Teegan has many passions. Her first love is her family. Spending time with them is her favourite thing to do. But when she is not doing that she is busy working at her Reiki and Reflexology practice. She also works hard to be part of the London community and is always looking for ways to give back. She loves volunteering at her local church and getting out to meet people in the community. Sometimes people just need a friendly smile, and someone to say hi to make their day.